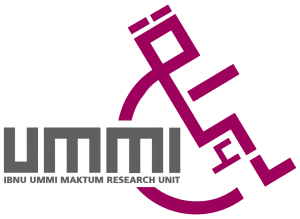 IBNU UMMI MAKTUM RESEARCH UNIT
The exploration on integrated spiritual approaches among person with special needs began when Faculty of Quranic & Sunnah Studies (FPQS) started offering the compulsory faculty course, the Application of Braille in Quranic & Sunnah Studies (QNR3013) since 2008.
In 2010, FPQS formed a special interest group (SIG) focusing on Quran Sunnah for special needs which was inspired by Surah al-Qamar:54:17,22,32& 40; And We have certainty made the Quran easy for remembrance, so is there any who will remember? Beside overcoming challenge, UMMI is committed to collaborate with NGOs, institutions and volunteers to develop an Islamic integrated social model based on A,B,C,D approaches [Ability Based; Barrier Free; Community Based & Dependency].
Ibnu UMMI Maktum Research Centre is a platform for research and services involving special needs community to promote and aspire a balanced lifestyle. It is a continuous effort in delivering education based on spiritual approach to develop religious knowledge in persons by focusing on learning differences among persons with special needs, based on Integration of Naqli (revealed) & Aqli (human).

VISION
To nurture humanistic values among persons with special needs based on Quran and Sunnah
.

MISSION
To be internationally recognised as a research and services centre for Quran and Sunnah-based education for persons with special needs, via integration of Naqli and Aqli knowledge
RESEARCH GRANT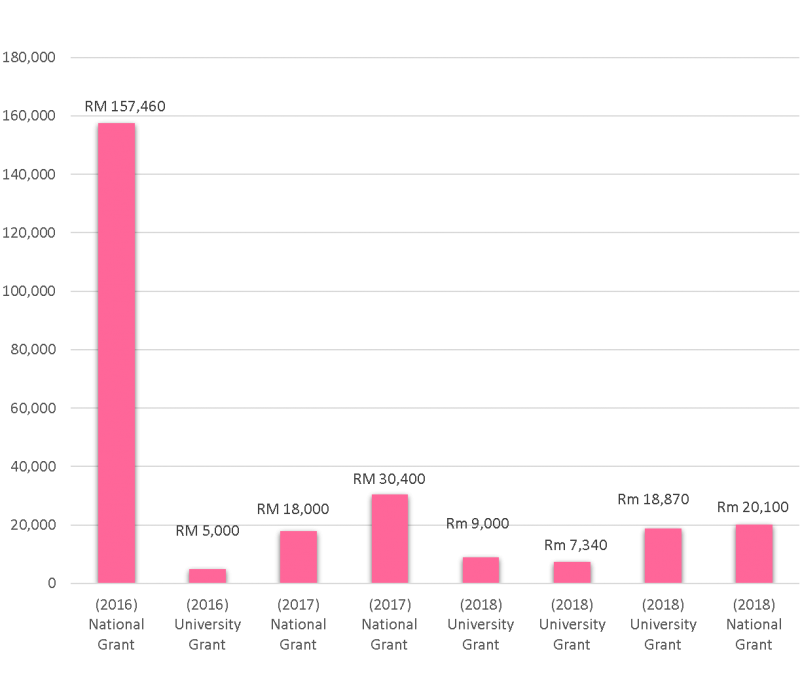 | RESEARCH TITLE | CODE | TYPE OF GRANT | RESEARCH DURATION | AMOUNT |
| --- | --- | --- | --- | --- |
| PEMIINDAHAN ILMU PENGAJARAN AL-QURAN MENGGUNAKAN MODUL IQRA BRAILLE KEPADA SUKARELAWAN YAYASAN PENDIDIKAN AL-QURAN BAGI ANAK ISTIMEWA (FAQEH) | USIM/KTP/FPQS/31/50215 | NATIONAL | Mac 2016 –Mac 2018 | 157,460.00 |
| ANALISIS KEBOLEHGUNAAN DAN PENERIMAAN IQRA BRAILLE DALAM KALANGAN OKU PENGLIHATAN | PPP/USG-0216/FPQS/30/14716 | UNIVERSITY | Oct 2016 –Oct 2018 | 5,000.00 |
| PEMBELAJARAN MAYA (VIRTUAL LEARNING) HIJAIYYAH VERSI BRAILLE (E-BRAILLE HIJAIYYAH) | USIM/YPMM/MG/FPQS/052002/70717 | NATIONAL | Nov 2017 – Nov 2019 | 18,000.00 |
| PEMBANGUNAN PERISIAN BUKU AUDIO INTERAKTIF PENDIDIDKAN ISLAM SEKOLAH MENENGAH TINGKATAN 1 BAGI MURID BERKEPERLUAN KHAS MASALAH PENGLIHATAN (MBK MAL) | USIM/FAQEH/FPQS/052002/70317 | NATIONAL | Jul 2017 – Dec 2019 | 30,400.00 |
| PROJEK WAKAF QURAN ISYARAT (INOVASI PERISIAN QURAN MESRA OKU PEKAK) | PPP/KHAS_WAKAF/FPQS/051007/13218 | UNIVERSITY | Jan 2018 – Jan 2020 | 9,000.00 |
| KNOWLEDGE TAXONOMY OF SOCIAL DEVELOPMENT ELEMENTS FOR SPECIAL NEEDS COMMUNITY: RISALAH NUR PERSPECTIVE | PPPI/FPQS/0118/051000/169188 | UNIVERSITY | 2018 – 2019 | 7,340.00 |
| PROJEK WAKAF QURAN ISYARAT (INOVASI PERISIAN QURAN MESRA OKU PEKAK) | PPP/KHAS_WAKAF/FPQS/051007/13218 | UNIVERSITY | 2018 – 2019 | 18,870.96 |
| SOKONGAN SOSIAL BAGI KOMUNITI BERKEPERLUAN KHAS DARI PERSPEKTIF RISALAH NUR | USIM/MG/HAYRAT/FPQS/055012/70318 | NATIONAL | 2018 – 2019 | 20,100.00 |