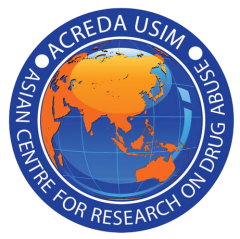 ASIAN CENTRE FOR RESEARCH ON DRUG ABUSE
Asian Centre for Research on Drug Abuse (ACREDA) was established on 1st of January 2010. ACREDA USIM was established through empowerment and development of Special Interest Group (SIG) activities in drug abuse.
The establishment of ACREDA is to meet the criteria of center of excellence through research, publications, training and services which has been outlined by USIM and the Ministry of Higher Education.
ACREDA was established as a Centre of Excellence based on the Third Thrust of the National Higher Education Strategic Planning (PSPTN) that aims at Strengthening Research and Innovation Ministry of Higher Education has targeted to create 20 international Centers of Excellence in 2020.

VISION
A center for reference in the field of drug abuse in Asia

MISSION
ACREDA aspire to become a premier institution in training, consultations, publications, research and one-step information center on drug at the national and international level
RESEARCH GRANT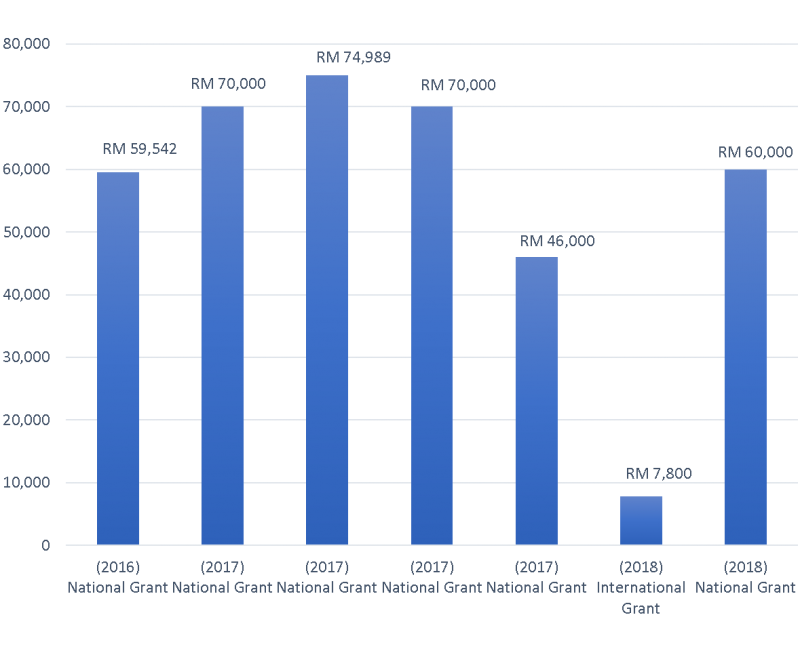 | RESEARCH TITLE | CODE | TYPE OF GRANT | RESEARCH DURATION | AMOUNT (RM) |
| --- | --- | --- | --- | --- |
| KAJIAN META – ANALISIS KEBERKESANAN PROGRAM RAWATAN PEMULIHAN DI AGENSI ANTIDADAH KEBANGSAAN | USIM/ADK/ACR/FKP/30/41016 | NATIONAL | Jun 2016 – Dec 2016 | 59,542.00 |
| KAJIAN EKSPERIMEN MODEL TERAPI KERJAYA AADK DALAM KALANGAN PELATIH AADK | USIM/AADK/FKP/ACREDA/052003/40717 | NATIONAL | Jun 2017 – Dec 2018 | 70,000.00 |
| KAJIAN EKSPERIMENTAL 7 LANGKAH KEPULIHAN DALAM PENAGIHAN SEBAGAI RANDOMIZED CONTROL TRIAL (RCT) PENDEKATAN BERASSKAN PEMBUKTIAN DALAM PROGRAM A | USIM/AADK/FKP/ACREDA/052003/50517 | NATIONAL | Jun 2017 – Mei 2018 | 74,989.60 |
| EMERGING CONSENSUS ON DEVELOPING A CLINICAL SUPERVISION AND PROFESIONAL DEVELOPMENT MODULE ON DRUG AND REHABILITATION TREATMENT | USIM/AADK/FKP/ACREDA/052003/40617 | NATIONAL | Jun 2017 – Mei 2018 | 70,000.00 |
| KEBERKESANAN PELAKSANAAN INTERVENSI PENGURUSAN KONTIGENSI (CONTIGENCY MANAGEMENT) TERHADAP KLIEN DALAM KEPULIHAN DI CCRC DENGKIL | USIM/AADK/FKP/ACREDA/052003/43317 | NATIONAL | Nov 2017 – Mei 2018 | 46,000.00 |