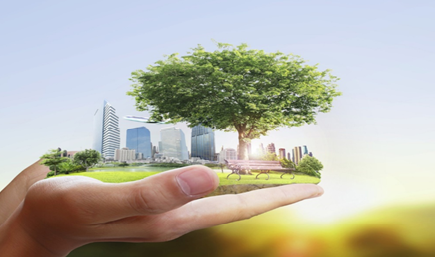 GREEN SCIENCE AND TRANSFORMATION
Green Science and Transformation (GST) research group is a multidisciplinary team consolidating research activities in all experimental and theoretical aspects of green science, engineering, technology, medicine, law, Islamic studies and architecture into a single and unique referred entity for sustainable ummah wellbeing.
This group deals with interdisciplinary research areas such as biomaterials, new eco-friendly and safer methods and techniques for developing environmentally friendly novel materials, agriculture research, food science, water sources, environment in connection with rural and urban development, pollution, biomass and other related research fields, bio based materials and bioenergy, next generation materials and biofuels, biopolymers and composites, hybrid materials, nanoscience and nanotechnology, theoretical and computational approaches related to green science, impact of pollution on environment, biohazards, safe medicine, applications of green science in pharmaceuticals, medicines, biology and biotechnology, and much more.

VISION
To become a refered research centre in green science and technology that integrates naqli and aqli knowledge
.

MISSION
Integrate various areas of knowledge for sustainable and better ummah wellbeing
RESEARCH GRANT
| RESEARCH TITLE | CODE | TYPE OF GRANT | RESEARCH DURATION | AMOUNT |
| --- | --- | --- | --- | --- |
| A NEW APPROACH OF THE QURAN CONTEXTUAL MEANING BASED ON MAKKIY AND MADANIAH FOR THE WORD SAMA' | PPP/USG-0115/FPQS/30/10715 | UNIVERSITY | May 2015 -May 2017 | 18,000.00 |
| ISOLATION PURIFICATION AND CHARACTERIZATION OF USED PALM OIL – DEGRADING BACTERIA FROM POLLUTED SOIL AND WATER AROUND NILAI, NEGERI SEMBILAN | PPP/USG-0216/FST/30/16816 | UNIVERSITY | Oct 2016 – Oct 2018 | 18,000.00 |
| A COMPREHENSIVE ASSESSMENT MODEL FOR INFORMATION MANAGEMENT CRITERIA BASED ON SYARIAH COMPLIANCE | PPP/USG-0116/FST/30/12116 | UNIVERSITY | May 2016 – May 2018 | 20,000.00 |
| TECHNOLOGY SUPPORTED  INQUIRY INSTRUCTIONAL MODEL FROM AL-QURAN FOR ISLAMIC SCIENCE | USIM/MG/DAFFODIL/ISI/055012/70618 | NATIONAL | Sept 2018 – Sept 2020 | 10,801.40 |